BEFORE BOOKING A LESSON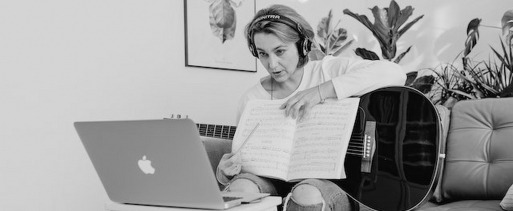 Yes you can. Click HERE to see and immediately book a specific tutor.
View our guitar tutors at the bottom our HOME page. Click on the guitar tutors image to see their extensive profile pages. Further tutors are viewable at the bottom of every tutor profile page.
View our tutors from around the world on our TUTOR MAP.
NOTE: If you use the BOOK A 1-1 LESSON on the homepage, you can choose from all tutors currently in the GMI online guitar website which teach the style you wish to learn.
When either GMI approaches, or we are approached by a guitarist wishing to tutor with GMI the following happens:
The guitar player must send a CV and video evidence of their teaching/playing online.
All GMI tutors are given a "Memorandum of Understanding" regarding their teaching commitment, the resources/way they will teach students and their general behaviour towards students.
All lessons must be recorded both for the student to learn from in future and for the protection of both the tutor and the student in terms of a dispute.
Tutors are given regular updates on working practices as well as news on the latest developments from GMI.
If there are any causes for complaint by any student, then in the first instance contact GMI via the contact page and email where the complaint will be dealt with promptly.
YOUR RECORDING: Your tutor should remind you to record your guitar lesson from your Google Meet app for you to download and view later. You should always record your lessons for future learning.
THE TUTOR'S RECORDING: Your tutor will also record every lesson. This is done for a number of reasons:
Proof that the lesson took place.
To provide a record of what was actually taught.
To help GMI decide on any issues and appropriate action if a customer is not happy with any part of a lesson.
GMI is also asking you for permission to use an edited version of your lesson on other GMI web platforms which may include:
Using part of the video for promotional purposes.
Using an edited version of the video on the GMI Premium website's lesson vault which subscribed guitarists can view.
IMPORTANT POINTS:
If you DO NOT want us to use your lesson content, DO NOT tick the box when asked for permission.
Your lesson will still be recorded even if you do not wish it to be used and will be kept for the reasons given under "

THE TUTOR'S RECORDING

".
The GMI website calculates the time difference between your time zone and the tutor's time zone. The time you see for your lesson is in YOUR local time. Your tutor will have a completely different time shown that matches up their local time with their local time as shown on your lesson booking.
The email you receive which confirms your booking, payment and tutor will also state the time of your lesson in YOUR local time as was shown when you booked the lesson.
BOOKING A LESSON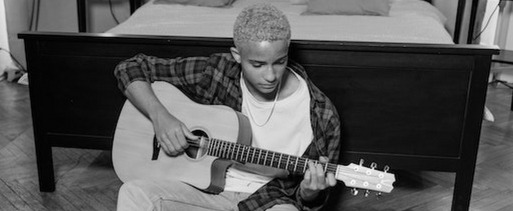 Click HERE or use any of the buttons labeled "BOOK A GUITAR LESSON".
Once you have booked a lesson, you can add the lesson to any of the following services that you have installed on your computer:
Apple Calendar
Google Calendar
Outlook.com
Microsoft 365
In addition to this, a QR code is generated on successful lesson bookings where you simply point your cell/mobile phone device at the QR code and it will be added to your phone calendar.
Payments can be made through Paypal and "Square" which processes stand alone credit card payments.
Lessons are paid for upfront and for the time and date as booked by you.
Yes. Once booked, you will receive an initial email. We have also integrated Whatsapp. If you accept our Whatsapp messaging, you will also receive updates through this service.
Regardless of whether you sign up for our Whatsapp service, you'll still receive an email reminder as follows:
An initial email which will include your lessons date/time/tutor details.
A reminder email the day before.
A reminder email two hours before your lesson.
Yes you can. You can book multiple lessons and groups of lessons with the same teacher as well as paying for recurring lessons on a specific day/time.
ONCE I'VE BOOKED A LESSON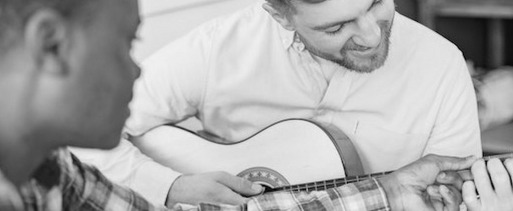 Yes you do! When you purchase a lesson, you will be asked to login to this site via Facebook or Google or with an email and password.
Once you have an account, you can sign in and view all the lessons you have coming up as well as all the lessons you have taken, their dates and times.
You will also be able to view or send messages to your tutor from this area.
Yes you can.
You must give two days notice before the lesson start time to cancel or change a lesson, otherwise we expect you to pay for missed appointments.
A rescheduled lesson may be possible, but this will need to take into account a teachers availability. Please contact your teacher if you need to reschedule a lesson which is two days before the originally booked appointment.
GMI Online Guitar Lessons integrates with hugely popular Google MEET. Google Calendar and Google Meet are also  integrated so you can quickly click the link to go to your meeting.
You MUST HAVE a Google account to use Google MEET.
You will, as stated earlier, get to keep the recorded lesson. As well as this, we encourage all tutors to send you (through our chat facility) PDF, MIDI files and any resources that will help you with your lesson material.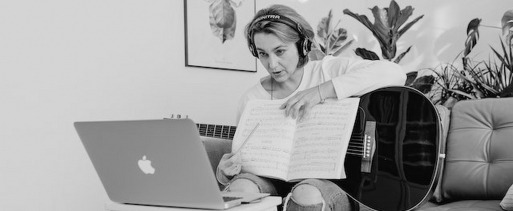 We want everyone to have a great time learning with our guitar tutors. Very occasionally, for whatever reason, things may not work out. If this is the case, please do the following:
Email and inform us of what the problem is.
Let us see the video of the guitar lesson so we can judge for ourselves.
Once we understand any issues and have viewed the lesson material, we will make a judgement on the complaint and what course of action needs to be taken.
If you see a blank page when trying to access "Add to calendar" link from a booking confirmation, make sure you are logged in as a customer of that booking, only the customer attached to that booking will be able to access that link.